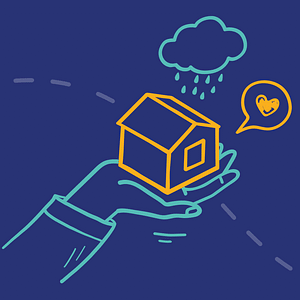 Today is a day to raise awareness of mental health issues, to reflect on our progress over the past year, and to continue to decrease the stigma of mental illness since it affects so many of us and the people we love. The focus of World Mental Health Day this year is access. Here in Texas, the legislature required insurers to reimburse for mental health telehealth services, making it more accessible during these difficult times, and people are taking advantage of this. Unfortunately, Texas has one of the higher rates of uninsured people in the country. Oftentimes those are the people who need mental health support the most.
To do my part on this World Mental Health Day, I would like to lift up some of my favorite organizations here in Austin who offer low cost counseling services:
Over the past year mental health has been in the spotlight with numerous celebrities speaking out about the importance of seeking help and taking care of their mental health. Singer Alanis Morissette espoused the virtues of Somatic Experiencing in her trauma recovery work. Venus Williams wrote an op-ed about how caring for her psychological wellbeing made her so resilient. Simone Biles famously withdrew from competing in the Olympics to focus on her mental health, and later gave emotional testimony about the sexual abuse she endured from the USA Gymnastics team doctor. All of this helped destigmatize mental health care and to shone a light on struggles that many regular people also experience in their day to day lives.
During August 2020–February 2021, the percentage of adults with recent symptoms of an anxiety or a depressive disorder increased from 36.4% to 41.5%. This is a staggering statistic that underscores the extent to which many of us are grappling with our "new normal." Bessel van der Kolk's The Body Keeps the Score written in 2014 — his deep dive into trauma, the way it is held in the body and how to heal — is back up at #5 on the NY Times bestseller list, possibly linked to the way Americans are trying to make sense of the last year.
In dealing with lockdowns, sickness and uncertainty relating to COVID, people all over the world have experienced feelings of loss and anxieties about the future. These can be a result of dynamics long ago in your childhood or the everyday stressors of modern life. You most likely know someone who struggles and maybe you do, too. It doesn't mean that there is something wrong with you or you aren't strong enough. In fact, it takes a lot of courage to reach out, sit with uncomfortable feelings or be vulnerable.
If you're struggling, please know that you don't have to feel this way. Therapy can help!  Trauma doesn't have to be a life sentence. There are more options than ever. Cutting edge treatments like Somatic Experiencing can help you process traumatic memories and chronic stress and restore resiliency to your nervous system by integrating your body into the therapy. EMDR is becoming more and more evidence-based and allows you to process adverse life experiences through bilateral stimulation such as rapid eye movement. Cognitive Behavioral Therapy helps you identify problematic core beliefs and challenge unhelpful thinking.
This World Mental Health Day know that you not are alone. If you or someone you know is struggling, help is readily available. And if you're able to and want to help make an impact, please consider supporting the critically important local organizations I've mentioned above.